SIMPLE. I think that's how I could describe WINNER's Comeback Stage at MBC Music Core today. With no props or decorations on the stage, it looked really simple to me. But I'm not saying it like its a bad thing. I enjoyed the comeback stage and I'm still on hyper-mode because of how awesome the tracks are.
The "ISLAND" stage has that schoolboy concept, and I liked how cute Kang Seungyoon and Jinwoo are. Thank goodness they didn't use the one on their teaser photo! LOL 😂 (But deep down maybe I do really wish to see them perform wearing those short shorts LMAO)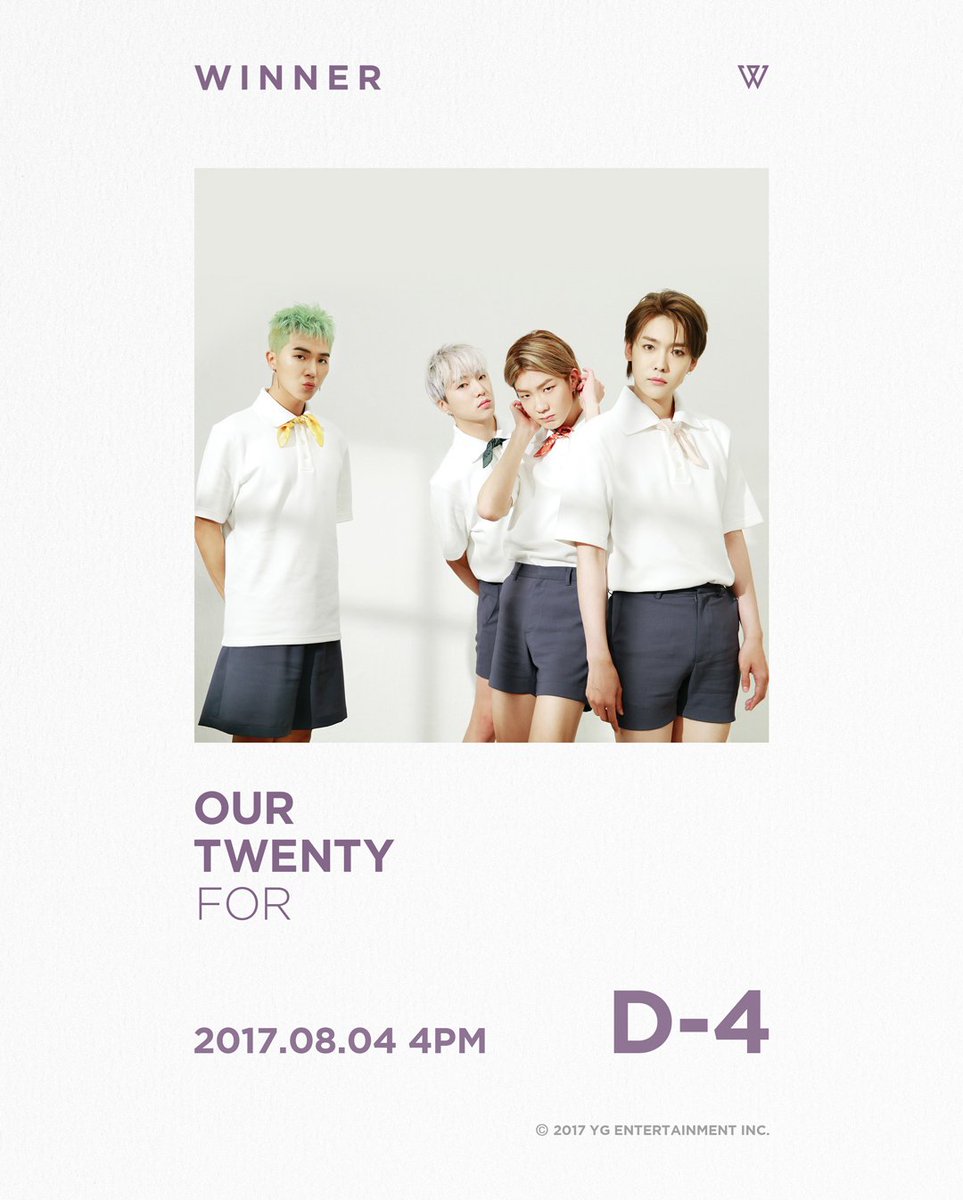 For the "LOVE ME LOVE ME" stage, I was surprised that they're wearing tshirts on their COMEBACK STAGE. I mean, it's their comeback stage after all. Then again, they're WINNER. Mah boys can pull off any attire elegantly. Kang Seungyoon wearing that purple shirt looks amazing. Lee Seunghoon, our Deputy Lee, in a yellow polo shirt looking cool. Mino, that dork Song Minho, who has full of swag on stage but I can't unsee his cuteness. Our Litte Prince Kim Jinwoo who looks princely dazzling and superbly handsome. Isn't it obvious why I'm on ultra fangirl mode because of these boys? WINNER is so jjang!! 💙
One more thing, about the dance. There is so love in the dance. I can't explain but just there is so much love in the dance. Or maybe I just love them, the dance, and them dancing.
The fanchants! INCLES ARE SO AWESOME! IT WAS PERFECT! 💋
The comeback stage was fun, youthful and very summer feels overall. So much love~ 😘